Preparing for Jazz Dance Classes: Here Are My Essentials
As a fan of jazz music and eras gone by, I've always wandered off to places I haven't been, and decades I haven't lived thanks to jazz songs. Still, I've felt lately that I could somehow get even closer to this world, and given that I'm not that great with singing, let alone composing or playing instruments, I figured dancing was the way to go.
I'm really glad I made the decision to take up jazz dancing because of all the heath and physical benefits it offers. Who needs plain cardio workouts or high-intensity training like CrossFit when you can get the release of endorphins and the heart racing with lively dancing?
To be able to feel the music and translate it into all the moves that are both fun and energetic, you have to have the strength, endurance, flexibility and coordination which are exactly what one gets to learn through the classes. As it's a full-bodied kind of dance, involving some classic moves like the jazz square and leg holds, you don't just get core strength, but arm and leg strength too.
Since there's a lot of movement involved, I've come to learn just how important clothes are – even if you have the talent, and you know all the correct moves, you'd go through a great deal of hassle with the performance unless you're dressed for the dance.
Wear No-Leg-Restriction Pants
The high-energy rhythmic music is what I was drawn to primarily when signing up for the classes, so to get the chance to follow it with fast-paced dancing, I first had to get comfortable dance pants that would allow me to do my best. The reason there are special jazz pants is they're made from lightweight materials like cotton to provide a snug fit particularly at the thighs and waist, neither too tight nor too loose. And though many confuse them for sweatpants, they're actually a little tighter at the hips.
As I was looking for a stretchy design that would also be more breathable, I chose the combination of cotton with lycra. Depending on the movements, the jazz style you opt for, and what your school recommends, the choice comes down to pants that are full-length, ankle-length and capris.
What I also love these pants for is the fact they flair out from the knee down, so they accentuate the leg movement without obstructing it. Still, it wouldn't hurt to make leggings part of your equipment too as they come in handy with dance lessons when the weather is hot. They also come in handy when you're a beginner and your dance instructor wants to have a better look at your thigh and leg movement.
Choose Tops That Offer Ease of Movement for the Upper Body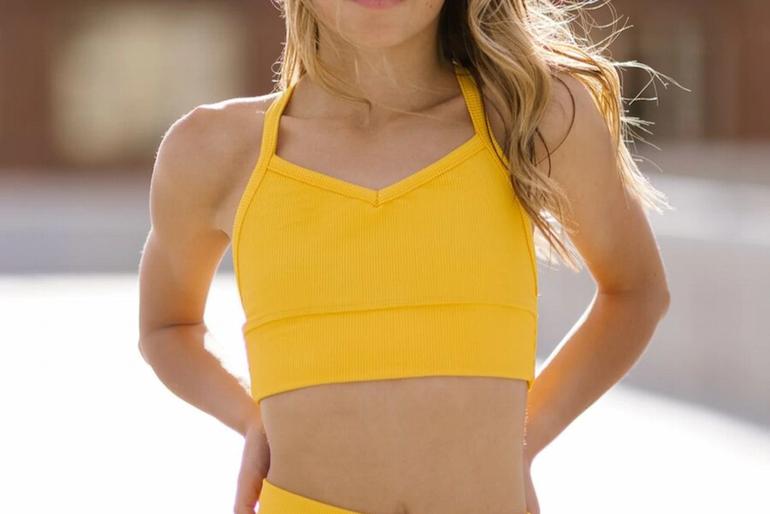 As it involves the whole body, jazz dance requires the suitable top that matches the adequate dance pants Australia wide suppliers offer. The movement should be unrestricted, and this is the main reason why long-sleeved and sleeveless leotards are the preferred option for many – me included. Whenever I'm cold, I like to bring a warmup sweater that's easy to remove once you're warm and makes for great layering.
Sleeveless crop-tops are another great choice, especially in the warm days of the year, but you can also choose to wear a form-fitting T-shirt if it makes you feel most comfortable for practice. Just make sure it doesn't interfere with your dancing or the dress code rules.
Though not every dance school has them, some of them do, and my advice is to check this well before appearing to the first lesson. For instance, while I've seen some women preferring to dance with camisole and soft pair of shorts, over leotards and dance pants, not every school allows the combination.
Step Into Shoes of Success
Okay, I'm not going to lie I've thought of dancing barefoot as I've heard many do this, but for a person with delicate feet and arches to protect from the various movements, I had to purchase my special pair of jazz shoes. As they're designed for the dance, they've helped me master skills easier than expected, so one might as well say investing in them is investing in success.
As jazz has some ballet elements, with movements like pirouettes, it's not surprising the shoes resemble ballet shoes in the sense they're flexible and soft – the only difference is with jazz they have a small heel designed for shock absorption.
Though many find the jazz split sole and the jazz sneakers to be a great pick, especially for doing rises onto pointe, I still find the slip-on shoes to be better for my dancing. Laces scare me because of the risk of slipping accidents. Individuals who struggle with weak arches and find the importance of arch support essential, could purchase a pair of jazz boots instead as they better protect the ankles too.
Now in terms of materials, there are various you can pick from, but it's better to purchase something of quality like genuine leather because it's durable and offers properties like breathability. As for the outsoles, rubber is ideal for the traction. Lastly, don't forget to focus on a pair that provides you with a snug fit, as neither too tight nor loose can help you out with your dancing.
For that extra dose of comfort and protection, never wear shoes without special socks either. Trust me, I learned it the hard way after going to a class without them, which ended in a great deal of pain and regret.